Customized Agronomic Experience in Cuba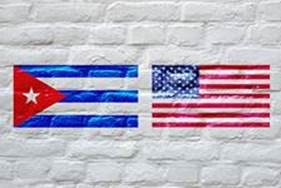 Customized Agronomic Experience in Cuba
October 3 – October 8, 2016
The American Society of Agronomy, Crop Science Society of America, and Soil Science Society of America have arranged a customized approach for members to see, hear, and feel what it's like to live, work, and do business in Cuba—from an agronomic viewpoint. Working with our esteemed member, Dr. Olegario Muniz, we will visit a number of research institutions associated with the Cuban Ministry of Agriculture, the Cuban Academy of Sciences, and the Ministry of Superior Education. In addition to exploring this melting pot of history, culture, and creativity, you'll have opportunities to engage in conversations that can shape history!
In partnership with To Cuba Now, you'll depart from Miami and be warmly welcomed in Havana.  You'll have all details taken care of, including visits to various research- and education- related sites such as:
   Ministry of Agriculture (MINAG)
   Cuban Academy of Sciences
   US Embassy
   Demonstration area of Sustainable Land Management (Polygons)
   National Institute of Agricultural Science (INCA)
   Soil Institute
   Institute of Tropical Agriculture (INIFAT)
   Urban Agricultural area and Cooperative farm
In addition to these exclusively-arranged visits, you'll have time for cultural excursions and planned dinners, as well as free-time.
All arranged and taken care of for you via ACSESS and To Cuba Now!
Cost is $3,700 USD per person; for more information click here. 
Contact Rose Hale at rhale@tocubanow.com or (440) 835-4040 Monday thru Friday from 9am to 6pm EST with any questions.
Open to members only, and only 15 spots left; first-come, first-served!  Be a part of the ongoing transformation in Cuba for years to come!