Organic Management Systems Community
Organic Management Systems is an ASA Community within the Agronomic Production Systems Section.
2016 Organic Management Systems Symposium:'Sustainability Challenges in Organic Agriculture'
Organic practices have evolved over the past several decades and will likely continue do so as new products and methods are developed, and as scientific research provides new insights into more sustainable strategies. There are many valid questions and concerns about whether current organic regulations are adequate to ensure that certified systems are consistent with sustainability goals. For example, should organic farmers be allowed to use some prohibited inputs? Should some allowed inputs be more restricted? Should regulations be more specific about soil management practices? This symposium will use a novel format (i.e.,
5 minute videos
) to encourage input from a variety of perspectives including 4 videos from invited speakers (Laurie Drinkwater, Kate Scow & Amelie Gaudin, Tim Griffin, Miles McEvoy) and 7 other videos from volunteer speakers. Each speaker (invited or volunteer) will be responsible for making their own 5 minute video describing their thoughts on sustainability challenges in organic agriculture. Videos longer than 5 minutes will not be accepted, but those less than 5 minutes are fine. Multiple authored videos are welcome and can include actual video footage of the speaker(s), or could show a series of narrated slides. The videos don't have to be anything fancy. Speakers (i.e., video makers) are encouraged to give concrete examples to visually illustrate their ideas, and propose a path forward. The 11 short videos will be shown back to back during the first hour of the symposium. The intent of this novel, experimental format is to stimulate an interesting, thought-provoking, lively, moderated discussion during the second hour.
Video Making Tips and Tools to Help prepare for the Symposium
Organic Management Systems Regular Sessions at the Annual Meeting
Abstracts are now being accepted to OMS's Regular Sessions at the ASA/CSSA/SSSA Annual Meetings:
Organic Management Systems - Oral Session
Please note that we now have a graduate student competition integrated into our general oral session. We heard from multiple members that we were losing too many graduate student presentations to other sessions that included a competition. So please encourage your students to submit.
Organic Management Systems - Poster Session - includes a Graduate Student Poster competition!
About the Organic Management Systems Community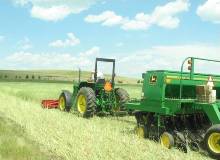 The Organic Management Systems (OMS) community is dedicated to furthering the science of organic/ecological agricultural systems. It does this by fostering information exchange between members and nonmembers at symposia, workshops, and other community-sponsored activities at the annual meeting and through other appropriate venues. Community efforts are designed to facilitate collaboration between members and nonmembers with an interest in OMS and the ecosystem services that result from their adoption.
Rationale for OMS
With the establishment of the USDA-NOP within the USA and similar organic programs around the world, it is imperative that an Organic Management Systems (OMS) committee be established within ASA. Certified organic food production must conform to a unique set of standards and different cultural practices than typically are followed in other forms of agriculture. Research in support of organic agriculture is both relevant and needed when conducted within the context of the certified organic standards. A community of scientists with a focus on OMS will be positioned to serve in this capacity. We anticipate an identifiable community dedicated to OMS also will attract new members to ASA.
Recent Research
Email OMS Community Leader Chris Reborg-Horton at chris_reberg-horton@ncsu.edu if you would like to post a link to your recent organic agriculture research: