Corporate membership is an effective component in your outreach to agronomic, crop, soil, and environmental science professionals and students.  Our corporate membership levels have been designed to provide your company with opportunities to interact with the Societies in ways that best fit your needs.  All levels provide access to journal, meetings, membership, and recognition benefits, as well as special rates for Digital Library subscriptions.  And a corporate membership supports the missions of the Societies and the development of students in our professions. 
Corporate membership is a cooperative program among the American Society of Agronomy, Crop Science Society of America, and Soil Science Society of America.  Your company may select membership in one, two, or all three Societies for the same membership dues price.
Corporate membership is open to corporations and organizations.  Libraries must purchase library subscriptions to the Digital Library.
 
Benefits of Corporate Membership
---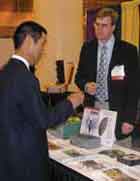 The designated Corporate Member Representative receives all rights, responsibilities, and benefits of membership.
All membership communications, including our bi-weekly eNewsletters, News Flash and Science Policy Report
Privilege of voting, holding office, and serving on committees on the company's behalf.
Subscription Benefits
---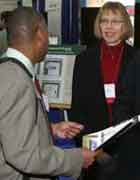 Individual Digital Library subscription for the Corporate Member Representative
Subscription to CSA News - monthly member news magazine
Subscription to Crops & Soils - bimonthly magazine for the practicing professional
Annual Meeting Benefits
---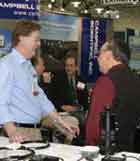 International Annual Meeting Registration (Platinum and Gold levels)
Bonus Exhibitor Priority Points
Complimentary Meeting Space (Platinum level)
Annual Meeting program book, app, and signage
Access to Corporate Member lounge at the Annual Meeting
Corporate Member recognition sign for your Annual Meeting booth
Membership Benefits
---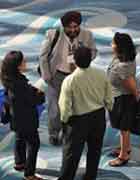 10% discount on  mailing list rentals
Member rates on Society products and meeting registration
Society Store Gift Certificate and discount
Complimentary Job Postings (# based on membership level)
Complimentary Internship Postings (unlimited for all membership levels)
Access to Membership and Certification Directories
Recognition Benefits
---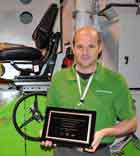 Annual listing in CSA News and Crops & Soils magazines
Complimentary Advertorial in CSA News or Crops & Soils (Platinum only)
Company description and logo posted in our online Corporate Member Directory
Use of our Corporate Member logo
Most importantly, your organization will be recognized by our members as a company that supports our sciences and professions. Our members are decision makers. Nearly 75% join and renew because they want to stay informed on developments in the field. They run the gamut of agronomic, crop, soil, and environmental science professionals, representing different specialties, areas of interest, educational levels, work settings, geographic locations, and ages in academia, industry, and government.
 
Have a Question?
---

Contact Eric Welsh via email (ewelsh@sciencesocieties.org) or phone at 608-273-8081 with questions, suggestions, or feedback.  We look forward to hearing from you.